Okay, now, you're probably thinking, "Oh, Intengent's bitchin' about it again, It's just a temp map." I just wanna say, if we ban these people now, we won't have to go through them on the next server. I have no idea how that works but, face it, I'm just a twelve-year-old. I was just checking what the hell they've done to my house and boom, I see this:

and this: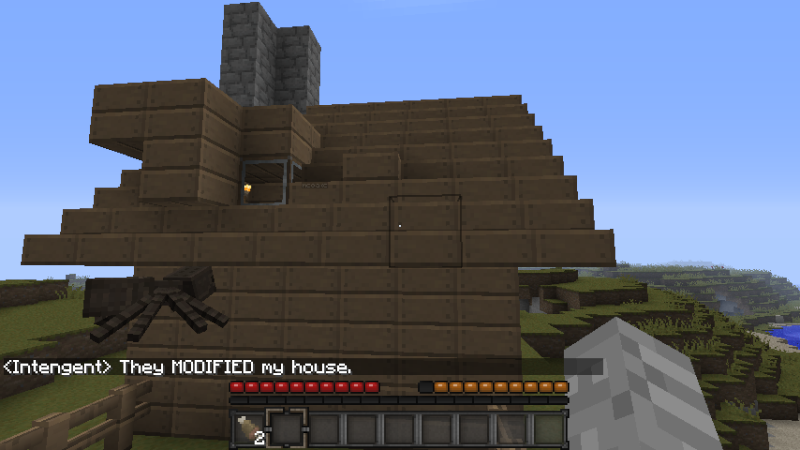 Now, you're thinkin' what if you built your house that way? Right? Well, I have evidence of what it looked like before. Now, I based it off of my old house on Oasis in 1.8 So, this is what it looked like, created in a new world: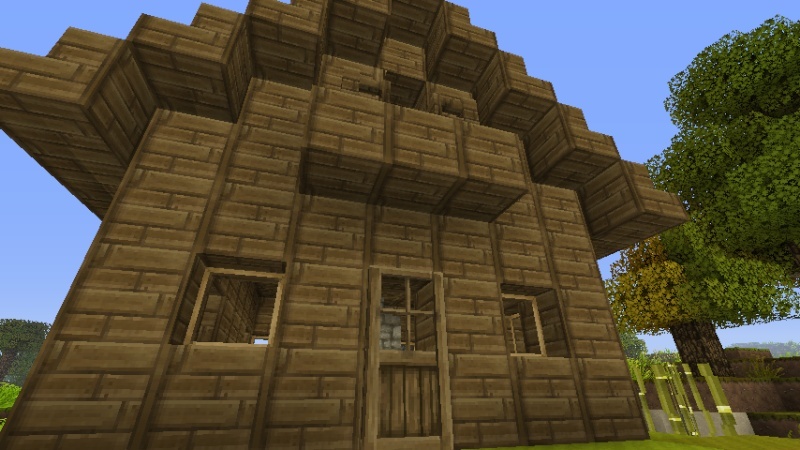 and the same side, that I took the second picture of the grief:

Well, thanks for taking your time, it'll help if you don't go, "Oh this is a temp map." I know it is.
Gold Miner





Posts

: 422


Join date

: 2011-10-18


Age

: 17



I understand why you're upset over it, that's reasonable, the only thing is we can't really do much without a new, stable build of bukkit along with LogBlock. It's just not practical to be able to catch every grief when it happens without it, the only thing I can really suggest is build in a remote area. Otherwise, we can't really do a lot about it. Sorry.
Emerald Miner





Posts

: 836


Join date

: 2010-11-19


Age

: 21



You could always build underground, testing out ideas there. Take and dig about 20 blocks underground to stay from the prying eyes of others. OR, you could build a house up top as a distraction. It is annoying to be griefed, but it is less likely to happen underground.
Tree Puncher





Posts

: 3


Join date

: 2011-11-17



Dead Topic Is Dead and shall be locked.
Professional Miner





Posts

: 1913


Join date

: 2011-04-29


Location

: Rio Grande do Sul, Brazil



ExtraSauce wrote:Dead Topic Is Dead and shall be locked.
aye it is
TOPIC LOCKED
Professional Miner





Posts

: 1056


Join date

: 2011-05-10


Age

: 29


Location

: East Yorkshire, England




Similar topics
---
Permissions in this forum:
You
cannot
reply to topics in this forum