Hi guys!

Yeah its me JoeyCapollo.  For those of you who don't know me I played on Oasis back in 2012 in October.  I did everything from buildoffs to PVP to just derping around on the server with friends.

First off, this isn't a "I HAVE RETURNED!  ALL BOW BEFORE ME!" post, its really me just wanting to say some thoughts and this is really the best place for them.

It was really a random string of events that led me back to this server we all love.  I was just watching a Youtuber who happened to make a Pixelmon series, and that made me want to get it.  Fast forward through three hours of struggling to install the mod and I stumble across an old Oasis server map I had downloaded.  After booting that and looking through it, I remembered the stories behind every build there.  Every block had its own story to tell.  Every build there had a group of players behind it who laughed and played together.  Even the ugly dirt houses around spawn told a story of struggling through a new environment with the only person you knew being yourself.  After looking through that old map for a few hours, I remembered about the pixelmon mod and decided against installing it for the moment as I booted up the latest version of Minecraft.  I clicked on mulitplayer and staring me in the face was Oasis SMP.  That one simple phrase brought back a plethora of memories.  Getting into Oasis saw me greeted by numerous, "WHERE HAVE YOU BEEN?!?!" demands and requests to join teamspeak.  After a bit of some computer derping skills I managed to get back into teamspeak with people I hadn't talked to in almost a year, all wondering what happened me.

The simple answer would be that League of Legends took over my life because there's where all of my time went into.

But that's not the complete answer.  Rather the complete answer was a combination of boredom with Minecraft, real life changes, and my own search for some peace.  I was tired of manipulating blocks day after day with the same people, yet those people were the same friends that I couldn't ask anything more of.  From my PVP comrades, Osga, Shadow, and Geno, to my first game friend bandityogo, were left wondering what happened to me.

There was never a conscience decision to never return to Oasis, rather a gradual decline of interest in what was happening in Minecraft and the server.  My mind never even considered that people would miss me once I left.  Life goes on and I guess I left the server and its players behind.  

Like I said before this isn't a big return of JoeyCapollo thread, its more of a reflection on what once was.

What I took away from this is that no matter who you are or what kind of person you are, you leave a lasting impact on everyone you come into contact with, and that right there is what makes everyone important.
Dirt Digger





Posts

: 24


Join date

: 2012-10-07


Age

: 19


Location

: Nowhere, yet everywhere



Banned





Posts

: 572


Join date

: 2012-08-16


Age

: 18


Location

: QLD, Australia



Soo...bootyful @A@
Anyways, I am glad that you had some great memories with us on Oasis, and I hope that one day your interest in Minecraft and Oasis will come back strong, and that you visit us again sometime.  

Master Miner





Posts

: 2081


Join date

: 2013-01-11


Age

: 17


Location

: Minnesota, USA



Sometimes you must leave or lose something to realize how important that something was...

    It is amazing who and what we all remember.. sometimes people walk thru life wanting to change people or things and don't even see they are doing that to what is around them just by participating in peoples lives. For me its a wonderful thing to watch all of you grow into what you are today.. watching you affect lives in ways you wont see till later.

    Nice words Joey glad you are back for a bit or just to write this...
Professional Miner





Posts

: 1144


Join date

: 2012-06-03


Age

: 49


Location

: Unknown Bunker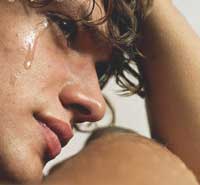 Oasis SMP Owner





Posts

: 2515


Join date

: 2012-10-08


Age

: 40


Location

: Cybertron



Paxination wrote:
Kinda describes my thoughts of just errything that's happened here....
Gold Miner





Posts

: 254


Join date

: 2012-10-11


Age

: 14


Location

: Kansas, USA




Similar topics
---
Permissions in this forum:
You
cannot
reply to topics in this forum