Hi all, with the new server and some tricks to make my computer suck less i am able to play once more. So I will be on the server again finally. I have decided that I will be starting a new longterm plan across all the maps to come. I will be building a secret exclusive city somewhere in the server based on a videogame city in each map. I have done rapture twice already and this map I am Building Vault 101 from fallout 3. The plots are free to anyone who can find it. Anyone who finds it is not to tell anyone else where it is and teleporting to find it will result in you being exiled from the city. The entrance to vault 101 is hidden somewhere in the current map, open to anyone who can find it. Use this thread to discuss this and If you have suggestions for cities i should build in the next maps, let me know. As of now i am considering the imperial city from oblivion, the dwarf city i can't remember the name of from dragon age origens, and columbia from bioshock infinite. let me know what you think!
_________________
Vote for us daily at Minestatus
Oasis SMP Founder




Posts

: 212


Join date

: 2010-11-09


Age

: 25



If you do the imperial city I will love you forever.
Redstone Miner





Posts

: 179


Join date

: 2011-01-23


Age

: 19


Location

: CO, USA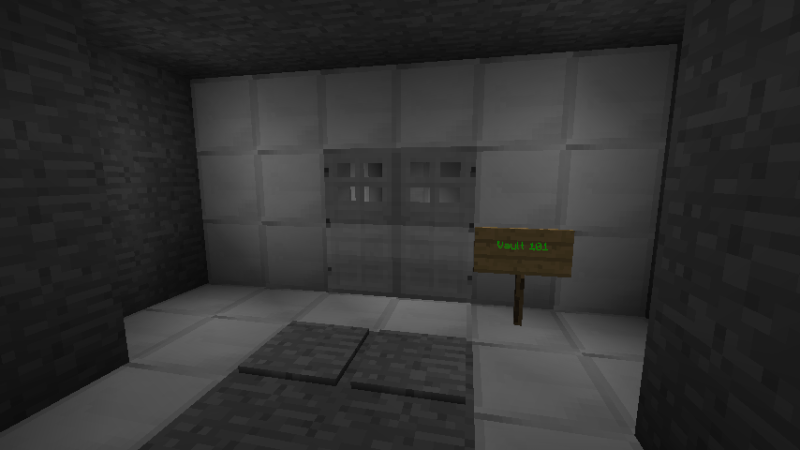 _________________
Vote for us daily at Minestatus
Oasis SMP Founder




Posts

: 212


Join date

: 2010-11-09


Age

: 25



Just thought I might let you know, me and Jonchen finally found it after like 2.5 hours of rage, confusion and disappointment. You hid it very well saint, and I have to give it to you, you could not have picked a more perfect location for it... :P
Lapis Miner





Posts

: 142


Join date

: 2011-02-20


Age

: 22


Location

: NJ, USA



i hate you saint now i have to find vault 101 :P
Redstone Miner





Posts

: 170


Join date

: 2011-03-27


Age

: 18


Location

: Texas



---
Permissions in this forum:
You
cannot
reply to topics in this forum